A Legacy of Excellence: NUOZHI's Renowned Reputation and Remarkable Achievements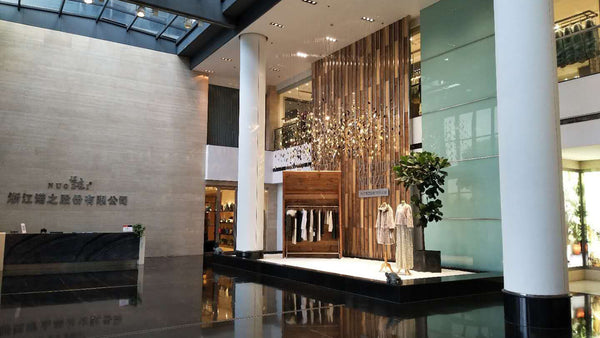 NUOZHI's journey has been marked by an unwavering commitment to excellence, a dedication that has earned us a renowned reputation in the world of fashion. Our brand's reputation is not just a label; it's a reflection of our continuous pursuit of perfection and the milestones we've achieved on this remarkable path.
Collaborating with Icons: NUOZHI's reputation shines brightly through the collaborations we've undertaken. The privilege of partnering with renowned international brands, including the likes of Armani, is a testament to our brand's standing in the fashion world. These collaborations are a fusion of creative minds, resulting in designs that reflect the epitome of luxury and innovation.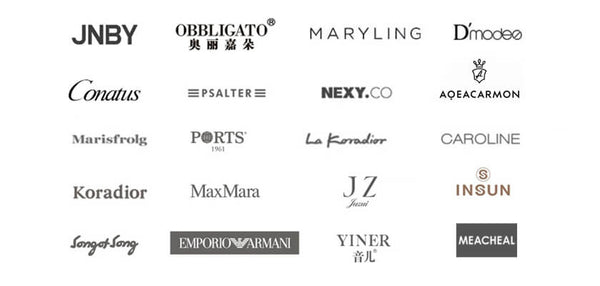 Pioneering Leather and Fur Fashion: NUOZHI stands as a trailblazer in the world of leather and fur fashion. Our brand holds the distinction of being a pioneer in introducing fur clothing brands for women. This trailblazing move opened new avenues, setting trends that others followed. Our designs have graced runways and pages of leading fashion publications, attesting to our position at the forefront of the industry.
Embodying Elegance and Innovation: NUOZHI's creations don't merely adhere to trends; they transcend them. Our dedication to innovation has led to numerous accolades, including being recognized as one of the "Top Ten Fashion Brands of China" and receiving the esteemed "Quality Award" from CHIC (China International Fashion Fair). These achievements underscore our commitment to crafting designs that blend timeless elegance with modern innovation.
Empowering Fashion Education: NUOZHI's contributions extend beyond the runway. As part of our commitment to the fashion industry, we engage in fashion education and training initiatives. Our dedication has been acknowledged through awards like the "Craftsmanship Award" and recognition as a "Model Enterprise for Brand Cultivation." These achievements reflect our role as educators, shaping the future of fashion.
Celebrated as an Industry Leader: NUOZHI's journey has been adorned with accolades, including being honored as a "Zhejiang Famous Brand" and achieving the prestigious "Zhejiang Famous Product" title. Our commitment to quality and innovation has earned us recognition as an industry leader, a position we cherish and continue to uphold.
Charting a Global Presence: Our recognition isn't confined to China; NUOZHI's achievements have transcended borders. We've been bestowed with the "International Brand Award" and proudly represent China on the global stage. This global recognition reaffirms our commitment to crafting designs that resonate universally while embracing our Chinese heritage.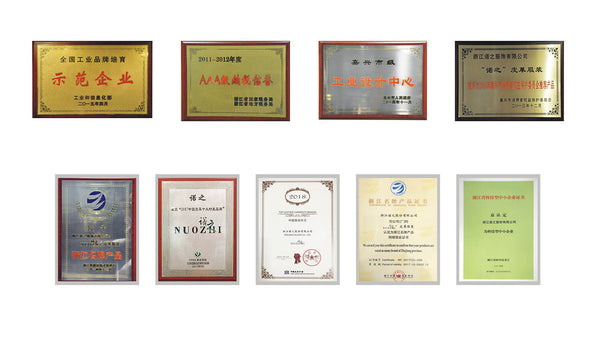 NUOZHI's reputation and achievements are a reflection of our dedication, innovation, and commitment to excellence. As we continue to create designs that inspire, empower, and redefine elegance, our legacy as a trailblazer in the world of fashion remains steadfast, driving us to reach new heights of success and influence.