About Us
Company Background and Founding Story
NUOZHI was founded in 2003 in Haining City, Zhejiang Province, known as the "Leather and Fur Capital." The company's founder, Mr. Wu Luming, was born into a family with a rich tradition in the clothing industry, which deeply influenced his connection to the fur sector. His entrepreneurial journey began in 1994 when he recognized the business opportunities within the fur trade. Through years of dedication and innovation, he successfully transformed NUOZHI into a high-end, fashion-forward, and quality-focused fur brand.

Brand Positioning and Target Audience
NUOZHI is positioned as a high-end fashion brand, catering to a global audience of both men and women aged 18 to 50. Embracing a minimalist and stylish design approach, the brand infuses the passion for life into every product.
The name "NUOZHI" encapsulates beautiful dreams and a commitment to honoring promises. Founder Mr. Wu Luming's perseverance, diligence, and wisdom have driven NUOZHI from a startup to a prominent high-quality fur brand today. The brand encourages people to embrace life, convey a philosophy of luxurious simplicity, and fulfill diverse dressing needs of urban women through high-quality, professional design and craftsmanship.

Reputation and Achievements
NUOZHI has garnered remarkable reputation and numerous accolades within the industry. Collaborations with international brands, multiple fashion awards, and recognition as a role model in various sectors highlight the brand's innovative spirit, professionalism, and unwavering dedication.
NUOZHI's vision is to implement an international brand strategy and strive to create China's top-tier fashion fur brand, leading the internationalization of leather and fur women's wear in Haining and beyond. The brand's slogan, "Crafting Centennial NUOZHI, Creating Fine Fur," symbolizes the commitment to quality and heritage.


NUOZHI is a fur fashion brand known for its integrity and innovation, focusing on elegance, luxury, and superior quality. Guided by Mr. Wu Luming's leadership, NUOZHI stands at the forefront of the global stage, delivering high-quality, professionally designed fur garments to meet the diverse lifestyle needs of modern urban consumers. The brand's culture embodies the founder's wisdom and emotions, setting a new benchmark in the world of fashion.
Company Name:Zhejiang Nuozhi Co., Ltd
Add:address: No.623, LuoLong Rd , Nuozhi Industrial Park, Haining City, Zhejiang Province, China
E-mail: nuozhi@nuozhi.com
jason@nuozhi.com
Tel: +86-573-8726 9581
Fax: +86-573-8726 9581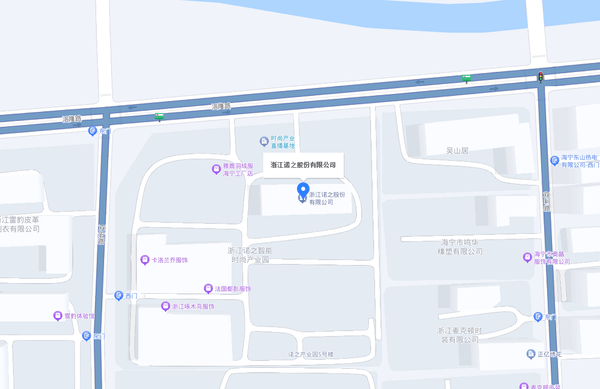 Tip:Due to changes in Google policy, please use Baidu Maps, Amap, etc